- We Create peak transformations -
We take pride in the extensive and diverse knowledge we bring to our community. This means that as a member you have the ability to leverage our coaches in order to train and improve any area of your health and fitness. CrossFit Land Mine's proven process of developing each clients peak transformation starts with building a proper foundation through custom nutrition and establishing accountability goals with a coach. Once consistent in our foundation we then move each client into the methodology of CrossFit Training and continued goal setting. Throughout this process we continue to develop our "Minefield Mindset" and the importance of recovery and mobility to be ready for whatever life throws your way.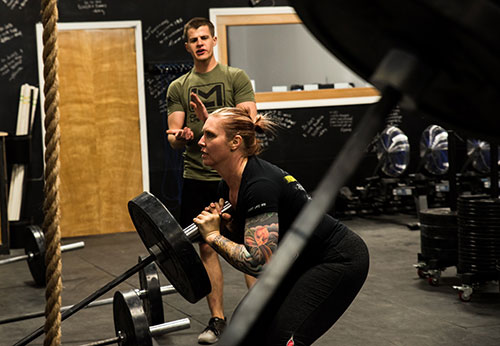 Personal Training / Custom Nutrition
Private training is utilized for a variety of reasons. You can schedule one or multiple sessions, and arrange them during a time that works best for your schedule. Private training can help you develop or improve a specific skill, set and achieve goals, and develop accountability.

One Coach. All Support.
Every Coach Is Supported By Our Entire Land Mine Coaching Staff.

- Personal Training Tailored Exclusively To You
- Created And Reviewed By Experts In Every Field
- Routine Updates Based On Your Goals And Increased Abilities
Constant Communication
Get the ultimate level of accountability with a coach supporting you in every aspect of your fitness—all day, every damn day.

- 24/7 Access To Your Coach
- Weekly Online Progress Check-ins
- Monthly Video Calls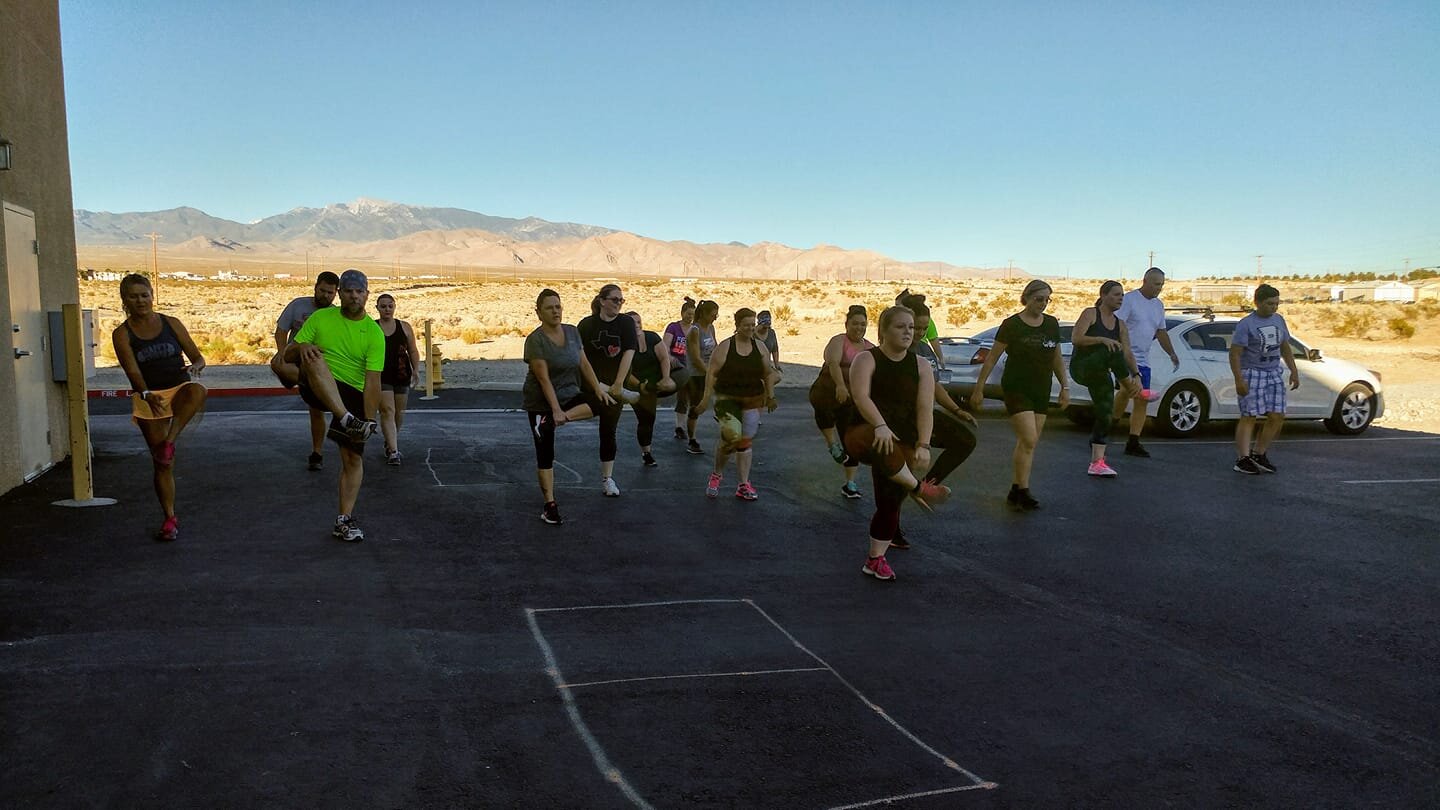 L.I.F.E at Land Mine
L.I.F.E. stands for "LongevityInFunctionalEfficiency" and its aim is to demonstrate that no one is too old or out-of-shape to benefit from the basic CrossFit principles of utilizing a variety of functional movements to enhance the quality and quantity of their lives.

As in our regular classes, L.I.F.E. offers safe, effective workouts – a "gentle" version of CrossFit with more emphasis on mobility and longevity and less on competition and intensity. We start where you are and take you to more than you thought you could be.

No introductory class is required to participate in L.I.F.E. – Longevity In Functional Efficiency If you are looking for a lift…try L.I.F.E. @ Land Mine
*Intro Course Required
The Intro Class is a series of five (5) sessions that are scheduled twice per week over a 3 week period. Each session will last approximately 30 minutes each.

Checklist for getting signed up for the Back to Basics Intro:
You will need to select the a class time that works best for your schedule (8:30 AM or 3:30 PM) so that you can attend all the sessions consecutively.*
* If your schedule requires you to miss a class, make sure you speak with your coach to work out the details of the day and time for the additional makeup session.
Sign up online for the class you would like to attend.
Once we receive the email, we will setup your Triib account. (Triib is the software we use to manage memberships and also allows athletes to track workout results).
You will receive an email back with instructions to access your Triib account, sign a waiver, reply to our survey, and pay for the intro fee.
Please do this as early as possible since the classes are filling up quickly and your spot is not reserved until your paperwork is turned in and you have paid.
Standard Membership Rates
All memberships include unlimited access to our CrossFit classes, L.I.F.E classes and Open gym.